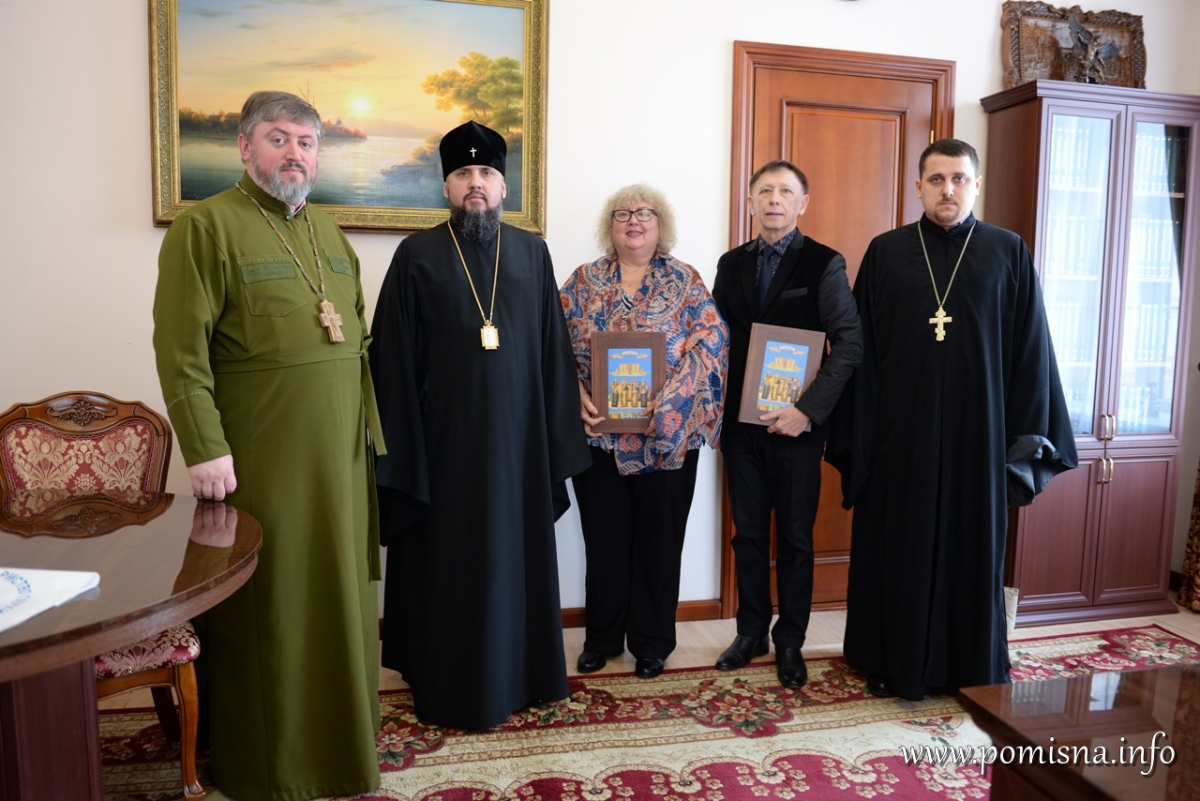 The church is ready to strengthen the spiritual support of people with hearing impairments, – Metropolitan Epiphaniy
26 March 2019
The Orthodox Church of Ukraine is ready for the further development of pastoral work with people who have hearing impairments. In order to improve cooperation in this direction, His Beatitude Metropolitan of Kyiv and All Ukraine Epiphaniy met with the head of the Ukrainian Society of the Deaf (USD) Iryna Chepchina on March 12, 2019.
The meeting was attended by director of the Cultural Center of the USD Volodymyr Goncharenko, First Deputy Chairman of the Synodal Department of the Military Clergy, the dean of the St.Nicholas church in Tatarka, archpriest Taras Melnyk and the cleric of the church, the priest, Vasyl Burka.
At the beginning of the conversation, Mrs. Irina, on behalf of the USD, congratulated His Beatitude Metropolitan on the election as the Primate of the Ukrainian Church. She also thanked for the steps that the Church has already been making for the spiritual support and assistance of the deaf and people with hearing impairments in St.Nicholas church in Tatarka, because in this church deaf people can communicate with priests in sign language. "A lot of deaf people are glad, thank you for working with people who don't hear and who can confess and partake", – said the head of the USD. Mrs. Iryna also presented  souvenir symbols of the company to Metropolitan Epiphaniy.
During the meeting, the parties discussed the general concept of church care for people with hearing impairments and those areas of cooperation that are particularly needed for development and proliferation. In particular, it was about the possibility of studying the sign language by the priests and students of the theological educational institutions and interpreting the prayers and Holy Scripture texts in sign language.
His Beatitude Vladyka noted the importance for the Church of discussing such activities and blessed  their conduct. "I am glad to have our meeting, we will communicate, deepen cooperation and implement it throughout Ukraine," summed up the Primate.
In conclusion, Metropolitan Epiphaniy presented memorable gifts – books about St. Michael's Golden-Domed Monastery to the venerable guests.